Three Fiestas are coming up in September!
– First is at the Nuestro Senor de Mapimi Mission Church Sept 13&14 in San Antonito.
– Second is the newly revived Fiesta Santo Ninos at the Tijeras Holy Child Parish Church on Sept 20&21 in Tijeras – this is a special event, happening for the first time in 14 years, to honor the Bicentennial of the Land Grant! According to Sylvia Rodriguez, author of "The Matachines Dance", known the event is known as 'Los Colores', and happens when all seven of the Mission Churches assemble!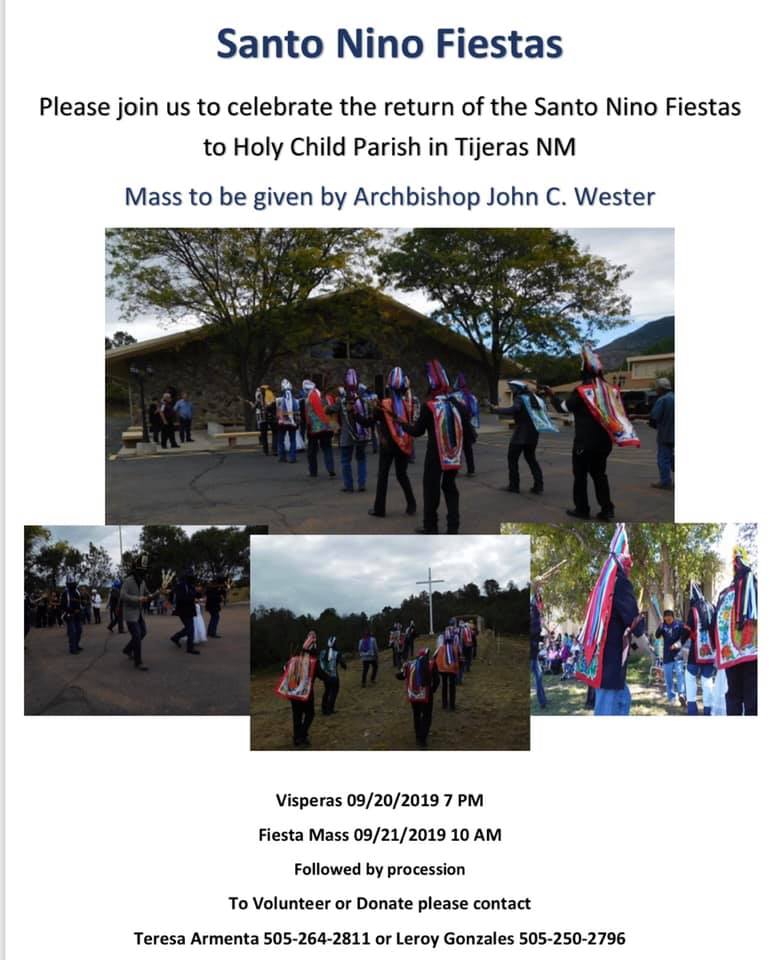 – Third is the Fiesta de San Miguel on Sept 27&28 in Carnuel – come enjoy some culture and help us celebrate the bicentennial resettlement of Cañón de Carnué Land Grant!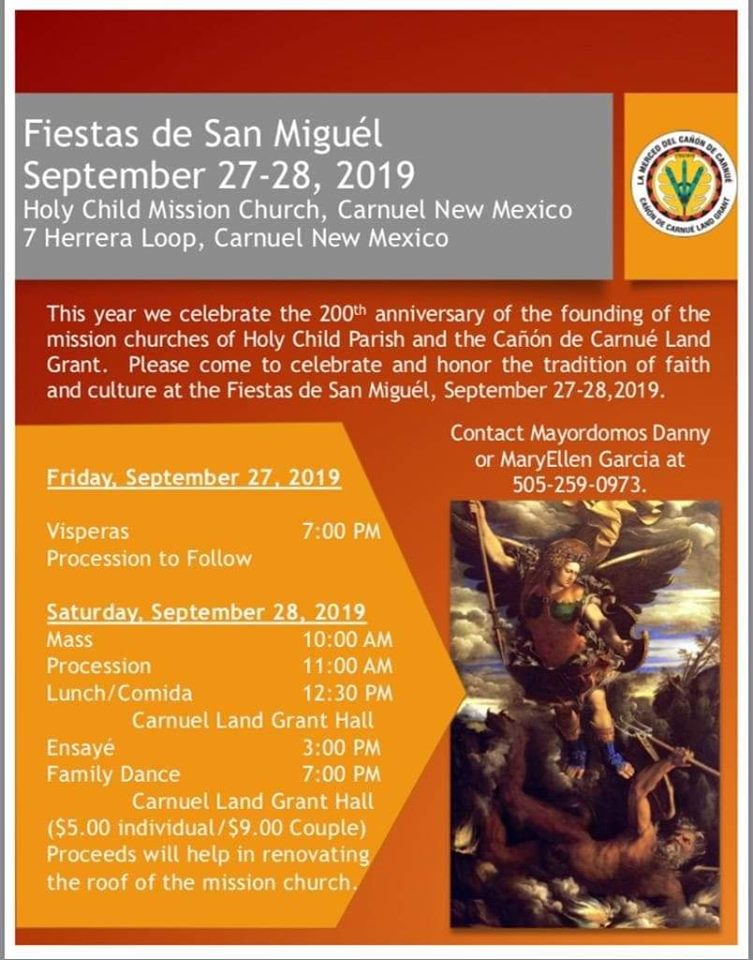 Early May: Carnuel*- Santo Nino Mission Church
Mid May: Escobosa – San Isidro Mission Church
Late May: Sedillo – San Isidro Mission Church
June 14-15: San Antonio de Padua* Mission Church
August 2-3: Chilili – San Juan de Nepomuceno Mission Church
August 9-10: Cañoncito* – San Lorenzo Mission Church
September 13-14: Nuestro Señor de Mapimi Mission Church in Tijeras
September 20&21 Santo Nino Combined Fiesta in Tijeras at Holy Child Parish Church
September 27&29 Fiesta of San Miguel* in Carnuel at Santo Nino Mission Church
*Official Cañón de Carnué Land Grant Fiestas