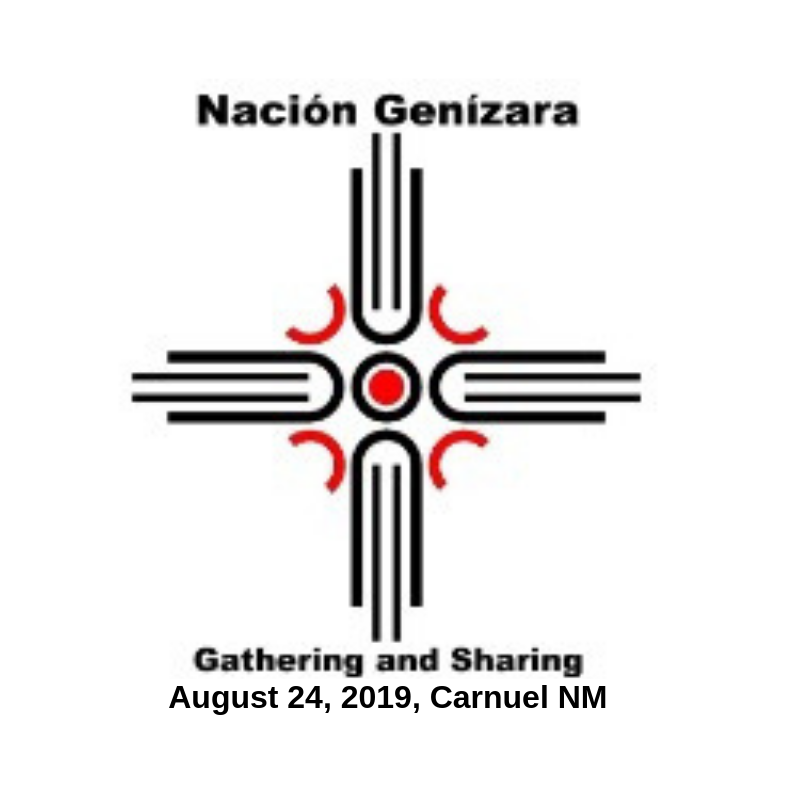 Click HERE to register for this special event, which will begin with a Friday evening welcome celebration to meet presenters on the August 23 in the Cañón de Carnué Land Grant's Picnic Grounds. The Conference on Saturday August 24 will be held at the Land Grant Hall, where presentations will be given by noted scholars and authors. Knowledge and stories related to genízara culture, history, slavery, early settlements, genealogy, music and art will be shared. Click here for the Complete Agenda.
Speakers will include:
– Enrique Lamadrid, Professor Emeritus in Spanish at UNM and expert on Genízaro Identity, will speak about the book Nación Genízara, which he has co-edited with Moises Gonzales. This ground-breaking book is the first study to focus exclusively on the detribalized Native experience of the Genízaro in New Mexico (click here for more about the book)
– Bill Piatt, Law Professor will speak about "Genízaro Identity, Dignity and the Law", outlining how the federal and state relationships with Genízaro communities differ
– Virgil Trujillo, Isabel Trujillo and Dexter Trujillo of the Pueblo de Abiquiu will share findings from the recent publication in the New Mexico Genealogist: DNA Study-El Pueblo de Abiquiu and Genizaro Identity
– Alexandria Garcia, a Doctoral Student in Education will speak on "Systematic Erasure of Indigenous Identity"
– Miguel Torrez, expert on New Mexico genetic history will speak about Genízaro Identity and DNA, and the NM Genealogical Society's DNA Project
– Judy Alderete Garcia, local author of Stories from the Manzano Mountains and Memories of Torreon
– Susan M. Gandert, who discovered Indian slavery in her own family
– Dr. Irene Blea, author of Chicano social science textbooks
The conference, which is one of the events celebrating the land grant's 200th anniversary this year, starts with a reception at 6 p.m. Aug. 23 at the campground/picnic area south of the land grant hall. A dance will be held Saturday evening. Registrants have the option to camp on-site.
To register and receive updates about times and speakers click HERE! Still have questions? You can contact Moises Gonzales by email.